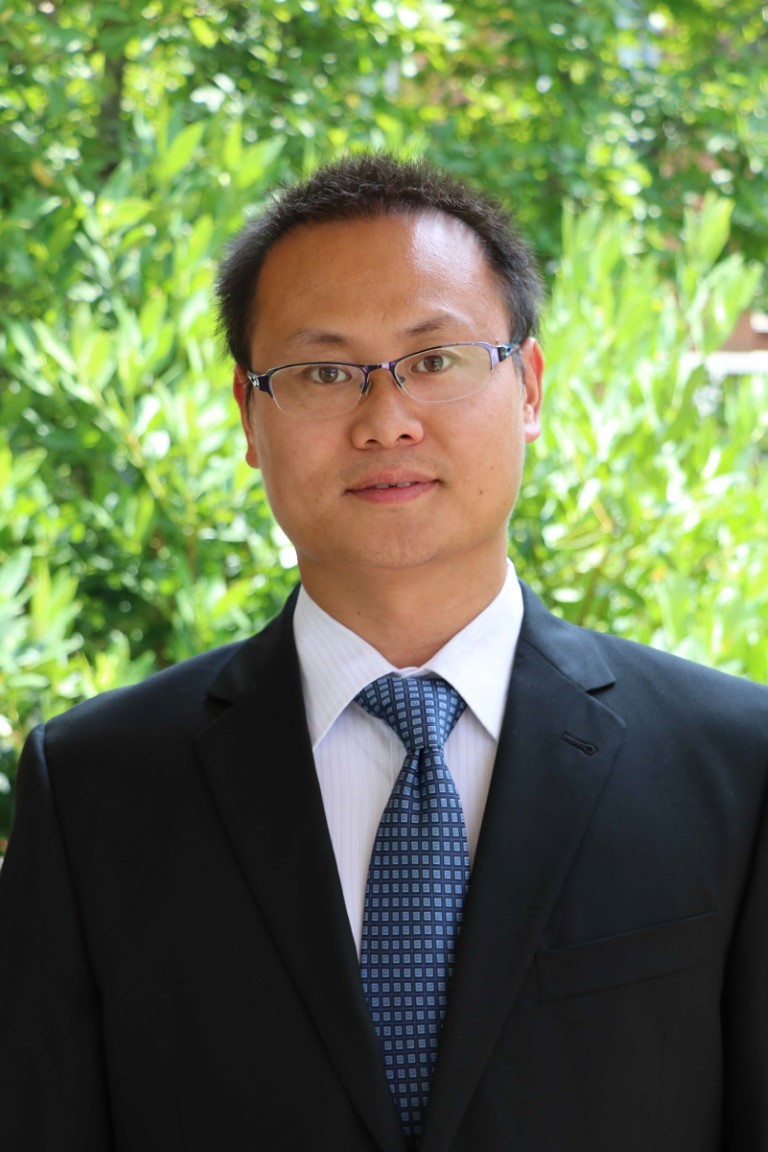 Dr. Lilong Chai is an Assistant Professor and Poultry Engineering Specialist in the Department of Poultry Science at UGA. His research and extension interests include but not limited to poultry environmental engineering, air emissions measurement and mitigation, and poultry health and welfare. Dr. Chai received Ph.D. from China Agricultural University with a two-year joint training Ph.D. program at Purdue University. At Purdue, Dr. Chai participated the National Air Emissions Monitoring Study (NAEMS) project, one of world's largest animal environment monitoring programs (total funding was $14.6 million, supervised by EPA). Prior joining UGA, Dr. Chai was a postdoc research associate in the department of agricultural and biosystems engineering at Iowa State University (ISU) for three years. At ISU, Dr. Chai led the field study on commercial farms for two USDA-NIFA programs (both as Co-PI) for improving indoor air quality of cage-free egg production facilities and exploring practical means for preventing/controlling airborne infectious poultry diseases such as avian influenza. Dr. Chai's contribution include author/co-author of over 70 publications; PI/Co-PI of 11 grants or contracts (~$1.1 Million); and assistance in mentoring over 10 undergraduate and graduate students.
Education and Training
2015-2018, Postdoc Research Associate, Agricultural and Biosystems Engineering, Iowa State University, Ames IA, USA.
2012-2015, NSERC Postdoc Fellow, Lethbridge Research Center, Agriculture and Agri-Food Canada, Alberta, Canada.
2008-2010, Joint-Ph.D. Student, Agricultural and Biological Engineering, Purdue University, West Lafayette IN, USA.
2005-2011, Ph.D. (with honors), Agricultural and Bio-environmental Engineering, China Agricultural University, Beijing, China.
2001-2005, B.S. (with honors), Agricultural Structure, Environment, & Energy Engineering, Anhui Agricultural University, Hefei, China.
Professional Experience
2018 – Present, Assistant Professor, Department of Poultry Science, University of Georgia, Athens GA, USA.
2011-2012, Research Assistant Professor, Beijing Academy of Agricultural and Forestry Sciences, Beijing, China.
2008-2010, Project Data Analyst, Purdue Agricultural Air Quality Lab, Purdue University, West Lafayette IN, USA.
Professional Societies
Member of American Society of Agricultural and Biological Engineers (ASABE) (since 2013)
Secretary, Plant, Animal and Facility System (PAFS) – 50 (Environmental Air Quality) (Since 2018)
Session moderator, PAFS – 220: Measurement and mitigation of air pollutant emissions from livestock and poultry housing (2017-2018)
 Invited Reviewer for over 20 peer-reviewed journals: British Poultry Science; Building and Environment; Agriculture, Ecosystems & Environment; Transactions of the ASABE; Biosystems Engineering; Atmospheric Environment; Science of the Total Environment; Agricultural Systems; Canadian Journal of Soil Science; Applied Engineering in Agriculture; Applied Energy; Energy; Energy Conversion and Management, etc.
Honors & Awards
2018. Outstanding Service Award, Association of Overseas Chinese Agricultural, Biological and Food Engineers (AOC).
2017. The Best Poster Presenter. 2017 Iowa Egg Industry Symposium, Iowa State University Extension and Outreach.
2017. The 1st Prize (tie with two other professors at ISU) in research poster competition. The First ISU Faculty Research Day, Office of Vice President for Research, Iowa State University.
2017. Outstanding Service as Editor-in-Chief of IMPACT Newsletter. AOC.
2013. ASABE Young Professionals Community "Get to the AIM 2013 in Kansas City" Incentive, American Society of Agricultural and Biological Engineers (ASABE).
2012. NSERC Fellowships, Natural Sciences and Engineering Research Council of Canada (NSERC), Canada.
2010.  Outstanding Ph.D. Research Award, China Agricultural University, China.
2008.  Study-abroad Fellowships, Chinese Scholarship Council/Ministry of Education, China.
2005.  Provincial Outstanding Graduate, Department of Education, Anhui Province, China.
Publications
Google scholar profile: https://scholar.google.com/citations?hl=en&user=Hp3nUwMAAAAJ&view_op=list_works&sortby=pubdate